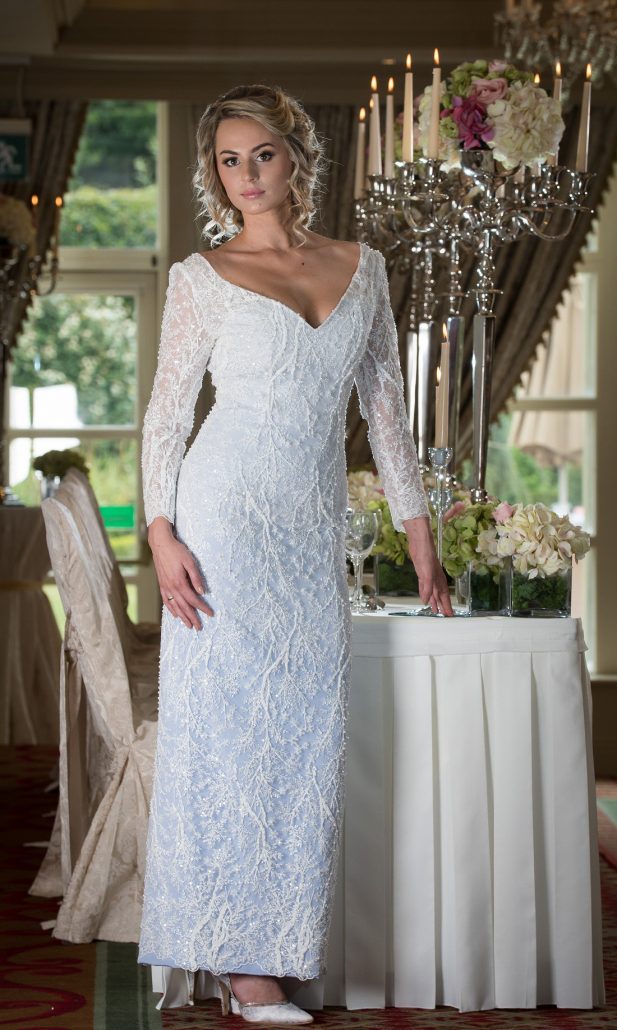 The Bridal Experience
– Our Services, Your Choices
The Irish Bridal Couture service consists of two distinct options for the bride to be.
Bridal Dressmaking is ideal for those that do know what they would like, bearing in mind we can certainly advise on same. We have the full and updated collection of Vogue patterns in stock often facilitating this concept/model of design. Alternatively, we would encourage the 'bride to be' to present us with any pre-prepared research or ideas so there is a concept that we can work from the very beginning. 
Bridal Dress Design is where our dress designer creates bridal dresses for individual clients. We welcome your ideas and inspirations in creating a fully bespoke bridal dress. Each wedding dress which is created is specific in design and fabrics to best suit the bride.
Regardless of whether the bride chooses the Dressmaking or Dress Design option, all dresses created by Irish Bridal Couture use a combination of luxurious fabrics. The Irish Bridal Couture collection incorporates a very appealing selection of trimmings beading's and motif's.
Without the prior knowledge of the design, concept or silk, we will endeavour to give you a price guideline on request. However, once you have met and discussed your Bridal gown with either the Bridal designer or Dressmaker a more detailed price guideline will be provided to you.
Naturally, the number of fittings and appointments tends to be lower than the Bridal Design service and this is reflected in the price for the makeup of the dress.