Irish Bridal Couture has evolved from many years of Roisin Cross Silks supplying bridal fabrics and bridal lace. It was a natural evolution, as the core of bridal design is combining the finest silks with the talent of the wedding dressmakers.  Roisin Cross Silks has enjoyed many years supplying to the many Irish designers since 1978.
Roisin Cross Silks continues to import silks, lace and wool's. Due to the expansion of the bridal department, the creation and making of bridal gowns is now under the care of Irish Bridal Couture. Irish Bridal Couture and Roisin Cross Silks share the same premises.
Our Wedding dress making team, are hugely experienced within the bridal Industry. They create bridal dresses for individual clients and welcome your ideas and inspirations in creating a fully bespoke bridal dress.
Each wedding dress we create is specific in design and fabrics. All pieces are made in Dublin.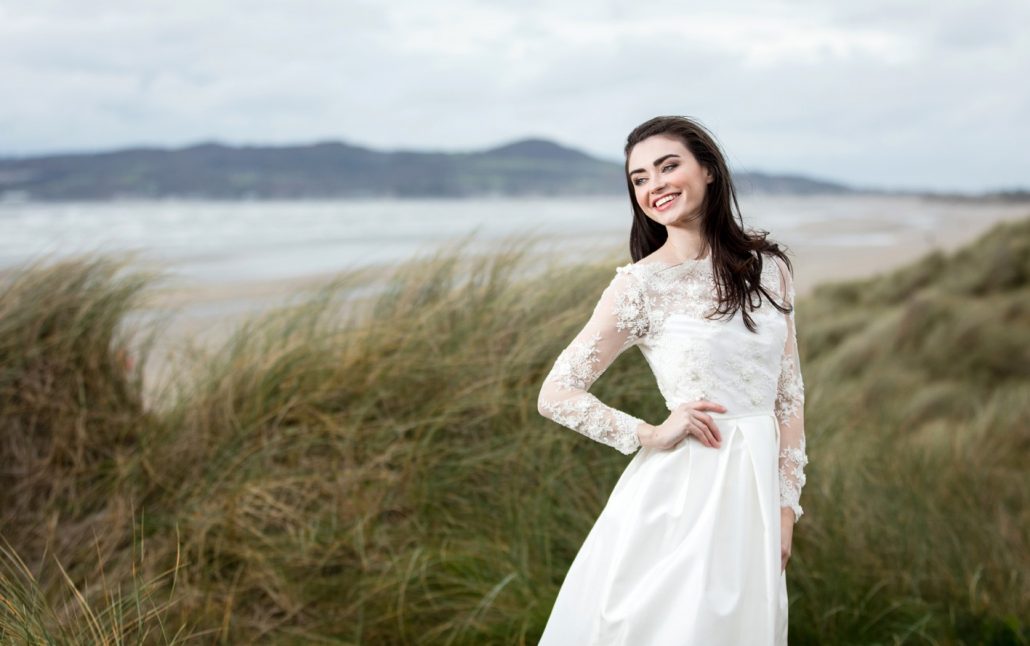 Our bespoke wedding dress use a combination of luxurious fabrics such as:
Dupion silk
Thai silk
Silk Crepe
Silk Chiffon
Silk Organza
Mikado silk
Duchess silks
We also have a selection of bridal lace including:
Corded lace
Beaded lace
Chantilly lace
Guipure lace
We pride ourselves in keeping our standards extremely high in offering the best service to our brides.